Last week my sister and I took the boys berry picking. It was a great way to get the boys outside, support a local farm, and knock something off my grocery list all at the same time.
Max who is 3.5 loved picking berries while Liam who is 1.5 was a little less interested in following the directions. They were out of strawberries & blueberries for the day but blackberries were ready to go. We picked two clamshells full of them. If you have ever had Farm fresh, have you noticed the taste difference? These were full of flavor. A little tart and a little sweet. Much better than the berries you can get at the grocery store. We have all been enjoying snacking on them. My goal was to make something with them but they might not last that long.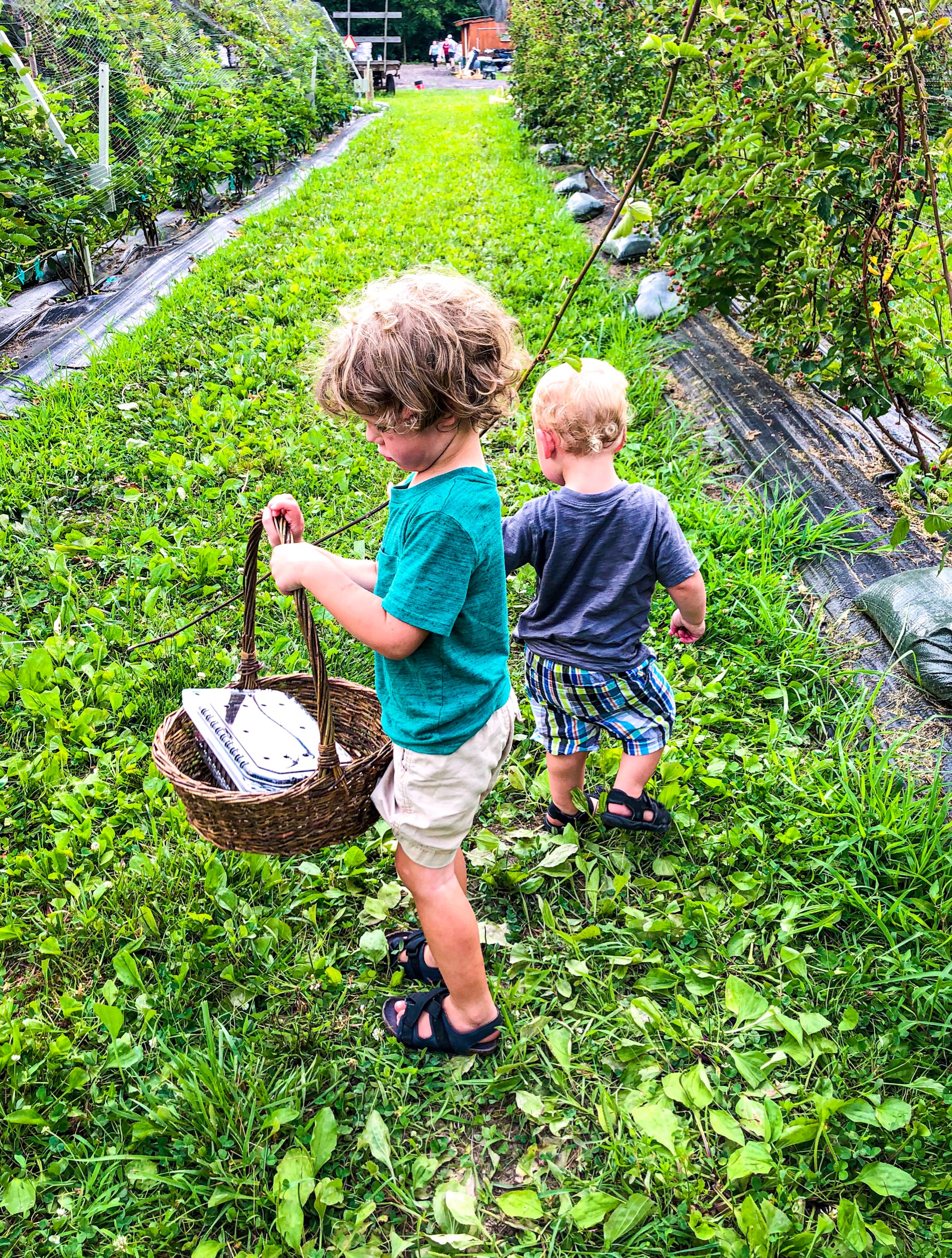 Max & Liam Berry Picking at Driving Wind Berry Farm in Indianapolis, Indiana
If you are local to the Indianapolis area, I recommend checking out Driving Wind Berry Farm for your next berry picking adventure. Outside of delicious berries, they had a cute little store with house made popsicles, other desserts, local honey, and other goodies. It neat that it's right in the city as well (over on Michigan Rd North of Kessler) There are also a few animals there and if they are out they sell feed for you little to feed the animals. The staff was really helpful and knowledgeable about the process and their produce. This makes a great family adventure for the day. Go early to get the best selection and you can always call to see what is available that day. We are almost out of blackberries so maybe we will see you there.
You can head over to my Pinterest under the recipe board if you want some recipe ideas for your berry hull. Enjoy!